Helistar Cambodia is proud to offer the best Fleet Management Solutions for helicopter owners in the Cambodia.
We provide Hangar space, Aircraft Maintenance, Operations and Flight planning, Consulting and Spare Parts advisory, to insure proper care of your asset.
Experience our quality aircraft management service programs and get rid of costly administrative problems, operational strains and time-consuming human resources issues.
The best solution for aircraft owning individuals
Indeed, our services are best for private owners willing to charter a helicopter and employ it for personal use without bearing the cost of high-qualified staff training and research, human resources management time and daily care fees by themself.
As an example, Aviation Jobs search for an aircraft mechanic, an accredited pilot or any MRO specialist can be a struggle for an isolated businessman…
We at Helistar are very much aware that most of our high profile customers are excessively occupied and too tied up to handle a proper fleet care. In fact, managing a Helicopter is sometimes as complex and knotty as running a small company… And it is surely as costly and time consuming. This is why Helistar proposes. All-In- One Solutions to properly administer your aircraft and bring down you're spending to the minimal level attainable, regardless of your usage and commitment capability.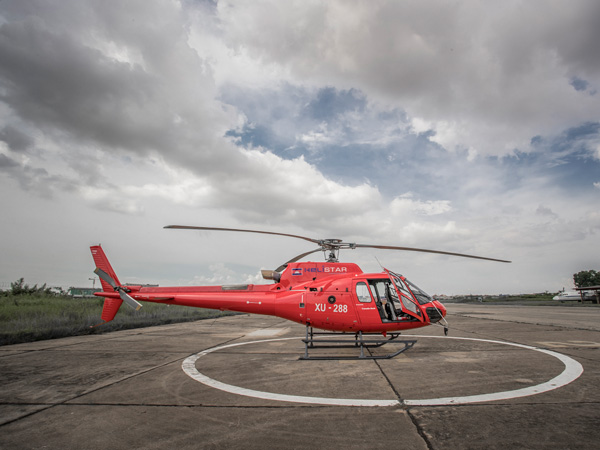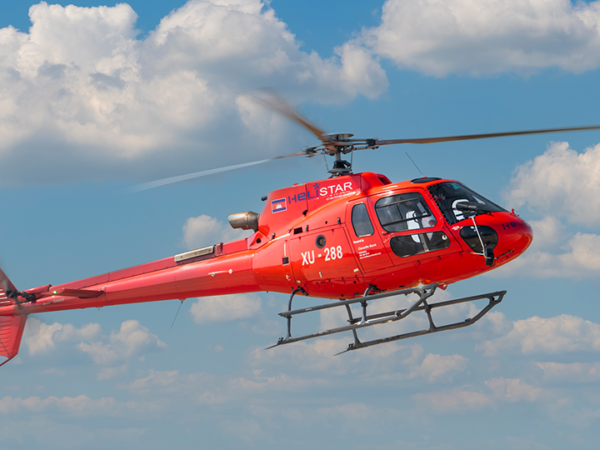 5 reasons you should select Helistar Cambodia, Cambodia Helicopter Operator
When you choose to take a helicopter flight, you want the best. These are some of the reasons why Helistar Cambodia is your best choice:
1/ Top Safety Record
Helistar Cambodia has the top safety record of any tourism-based aviation company in Cambodia.
2/ "SAFETY FIRST" Slogan
The Helistar Cambodia management believes in the "SAFETY FIRST" slogan, that is why our utmost goal is to attain a zero accident helicopter operation. The company employs only highly experienced, competent and factory trained (Airbus Helicopter Training Academy) foreign helicopter engineers. Helistar Cambodia has a maintenance hangar in Phnom Penh where it keeps spare parts, equipment and tooling for their helicopter fleet.
3/ Air Operators Certificate from Civil Aviation
Helistar Cambodia operates under its own Air Operators Certificate (AOC). Helistar Cambodia undergoes stringent compliance audits with the State Secretariat of Civil Aviation and has a Director of Flight Operation onsite overseeing all flying operations.
4/ TripAdvisor® Certificate of Excellence
Helistar Cambodia awarded TripAdvisor® Certificate of Excellence for Eight Consecutive Years.
5/ Customer Service
Helistar Cambodia strives to deliver the highest levels of customer service in the tourism and aviation industry. With dedicated staff for operations, road transfers and flying roles we are always available to provide a smooth and memorable experience from start to finish.