Helistar (Cambodia) Co., Ltd. was founded in September 2009. It is situated at Canadia Tower, Building 315, St. Ang Duong Corner, Monivong Blvd., 17th Floor, Phnom Penh, Kingdom of Cambodia.
Helistar Cambodia is the leading helicopter transport provider in the Kingdom of Cambodia. We have flown thousands of satisfied passengers on various types of missions, including Charter and Scenic Flights, Mineral Exploration and Mining Support, VIP and Hotel Transfers, Medevac Flight, Aerial Filming and Photography, Agricultural Concession Surveys.
Helistar Cambodia is fully compliant with the Cambodian Civil Aviation Regulations, meeting standards set by the International Civil Aviation Organization (ICAO), and the company has a stringent safety policy adopting World's Best practices.
We employ full-time qualified expatriate pilots who have built-up extensive experience of Cambodian flight operations, terrain, flight paths and safe landing locations.
With a support team from Flight Operations, Engineering, Quality Assurance & Safety, Ground Support and Admin staff it allows Helistar Cambodia operate 7 days a week to all parts of Cambodia from our bases in Phnom Penh and to all Siem Reap. Our maintenance facility at Phnom Penh Airbase conducts regular maintenance programs that meet manufacturers' guidelines and comply with Part 145 ESEA approval.
Whether your requirements are scenic or charter flight, VIP or government travel, mining operation support, or property inspection, you can be assured that we will value your business, and will go that extra mile to ensure that your flight is memorable.
We look forward to serving you.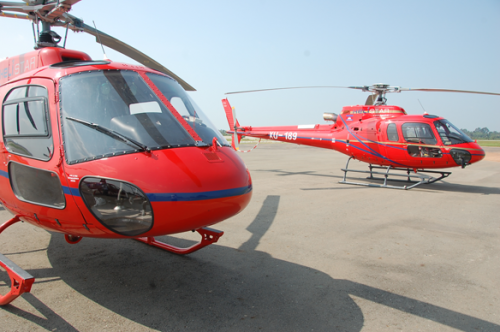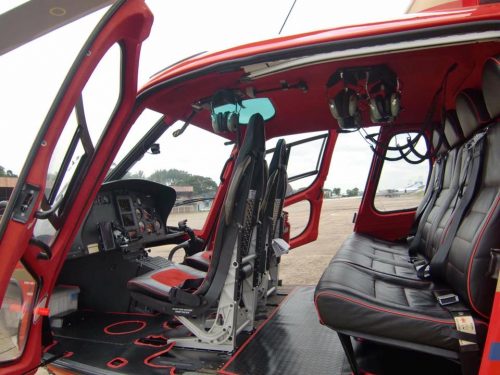 HELICOPTER CAMBODIA? WHY CHOOSE OUR SERVICES?
When you choose to take a helicopter flight, you want the best. These are some of the reasons why Helistar Cambodia is your best choice:
1/ Top Safety Record
Helistar Cambodia has the top safety record of any tourism-based aviation company in Cambodia.
2/ "SAFETY FIRST" Slogan
The Helistar Cambodia management believes in the "SAFETY FIRST" slogan, that is why our utmost goal is to attain a zero accident helicopter operation. The company employs only highly experienced, competent and factory trained (Airbus Helicopter Training Academy) foreign helicopter engineers. Helistar Cambodia has a maintenance hangar in Phnom Penh where it keeps spare parts, equipment and tooling for their helicopter fleet.
3/ Air Operators Certificate from Civil Aviation
Helistar Cambodia operates under its own Air Operators Certificate (AOC). Helistar Cambodia undergoes stringent compliance audits with the State Secretariat of Civil Aviation and has a Director of Flight Operation onsite overseeing all flying operations.
4/ TripAdvisor® Certificate of Excellence
Helistar Cambodia awarded TripAdvisor® Certificate of Excellence for Eight Consecutive Years.
5/ Customer Service
Helistar Cambodia strives to deliver the highest levels of customer service in the tourism and aviation industry. With dedicated staff for operations, road transfers and flying roles we are always available to provide a smooth and memorable experience from start to finish.